English > Catalog > PRELUDE harpsichord - 1 keyboard, 1 stop
STUDENT MODEL
PRELUDE harpsichord - 1 keyboard, 1 stop
All the versions of this article: [Deutsch] [English] [français]
Single Keyboard Flemish Harpsichord "PRELUDE"
The Flemish harpsichord is an instrument with a very resonant sound, (a lot of treble harmonics in the colour) with a precise incisive touch, marvellously suited to the northern and polyphonic repertory, as well as continuo playing.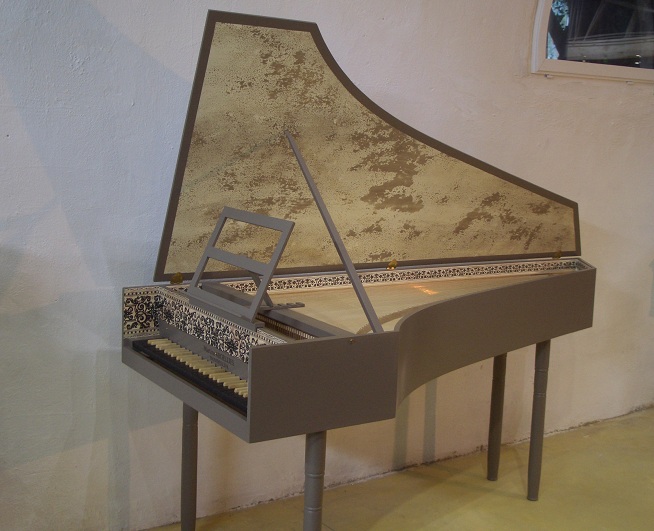 Le répertoire nordique et polyphonique, ainsi que la basse continue lui conviennent merveilleusement.
The instrument is easily adjustable; one can begin with only one stop (a single string plucked by note) and add the second stop when the musical need appears.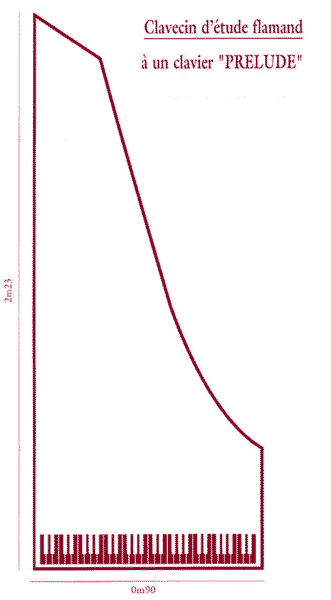 Technical description
Compass : 5 octaves , 60 notes from FF to f3 without the lower FF sharp
Disposition : Two 8 stops.
Keyboard : Black mat plastic naturals , maple sharps .
Dimensions : 2m23 x 0m90
Decoration : The case is tinted and varnished in red , blue , green or brown .
Stand : 4 screw on legs .
Transposition : 415/440 Herz
Price: 7 950 €